Kol Chai awarded a Silver Medal by EcoSynagogue!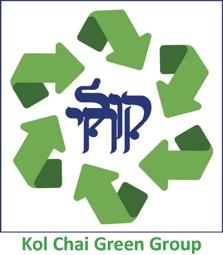 Kol Chai is delighted that we have been presented with the Eco Synagogue Silver Award which is in recognition of our efforts to reduce our community's impact on the environment and increase awareness of our members of the need to live in a sustainable way.
What have we done to receive this award?
The rebuilding of the synagogue allowed us to install LED lighting throughout.  Many of the light fittings are movement controlled so lights aren't left on when not needed. A generous donation during our fund-raising campaign allowed us to install solar panels and batteries.  All of these measures have resulted in far lower power usage than previously.
Other measures include: Better separation of food waste, purchase of Fairtrade products, no longer using disposable cups, plates and cutlery, The Kol Chai office now uses 100pc recycled paper; we have installed a bike rack and a bird box.  We are planning to established an area to the right of the drive where we want to allow wildlife plants to grow.  We now have a regular column in Koleinu and a section on our website providing tips on how to live sustainably.
There are a lot more things we are planning including:
Arrange a series of talks on environmental issues
Involve students at HaMakom in environmental issues
Set up a car-sharing scheme so people can share a car when coming to Kol Chai activities and services
Offer advice on how members can reduce their energy consumption in their own home.
If you want to get involved please contact kcgreen@kolchai.org
Links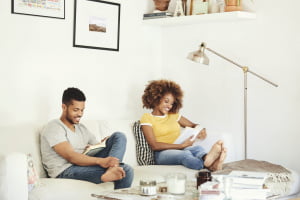 Guide to the latest Intergovernmental Panel on Climate Change (IPCC) report
The threat that climate change poses to human well-being and the health of the planet is "unequivocal", says the latest report from the United Nations' Intergovernmental Panel on Climate Change (IPCC).
A useful guide to the various forms of low energy lighting
Kol Chai's Guide to reducing your Carbon Footprint
Climate Change affects your health (and what you can do about it)
Reducing your waste packaging
If you're interested in reducing the amount of packaging when you purchase your household products, this company (Fill Refill) will refill your containers, bottles etc.  All the products are sustainably sourced.  They offer a free home delivery service or there are a range of distributors you can take your bottles to be refilled.  The website is: https://www.fillrefill.co