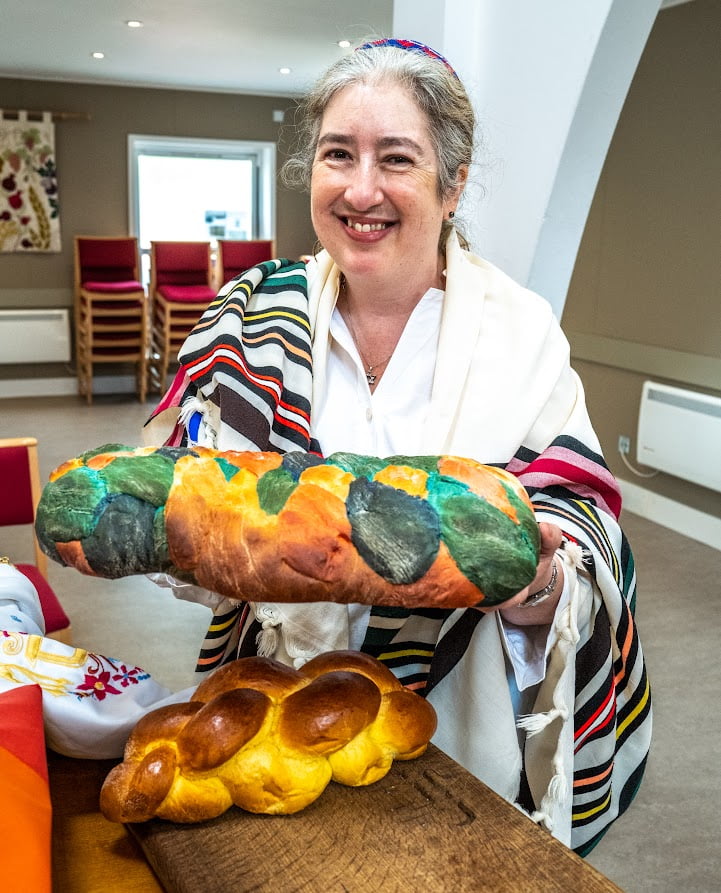 Rabbi Naomi Goldman joined Kol Chai in September 2017, taking over from our Emeritus Rabbi Michael Hilton.
She was a Senior Broadcast Journalist for BBC News for almost 19 years before leaving to apply for Leo Baeck College to train as a Rabbi. She graduated in 1988 from the University of Sussex in Politics, trained as a journalist, working first in local newspapers, then at the BBC, before gaining her MA in Applied Rabbinic Theology, with a dissertation on the impact of Neo-Hasidic thought on contemporary Progressive Judaism. She was ordained as a Rabbi in the summer of 2017.
Naomi has worked with a variety of other synagogues including Sha'arei Tsedek in Whetstone, and Beit Klal Yisrael in Notting Hill, and was an early member of the Jewish Renewal community, the Ruach Chavurah. She has extensive experience in developing ritual, and different styles of services, and working with all members of the community to ensure that all services are inclusive and relevant.
Rabbi Naomi says: "It is a continual pleasure to be working such a dynamic, inclusive, and caring community. My vision is of a Judaism which is relevant to every part of our lives, and which is accessible and personal to everyone, no matter where they are on their Jewish journey."
She is married to Justin, a social worker, and they have two children, Noah and Winter.