KOL CHAI REFORM SYNAGOGUE HARROW
A Community Focused
on People
We are a warm, informal,  inclusive and multi-generational community committed to nurturing our Jewish lives,  connecting to each other and engaging with the world.  Wherever you are on your Jewish journey you can find a home  here – just come as you are.  Join us to celebrate our lives and the seasons, discover real meaning and build real friendships.  We welcome new members of all ages, especially young families, and special subscription rates can be offered if needed. Also, if you are concerned about joining us at Kol Chai because you're not currently enrolled with a burial scheme, either the Joint jewish Burial Society or another, we may be able to help here too.
Helen, our membership secretary, would be pleased to talk it through with you and see if we can help.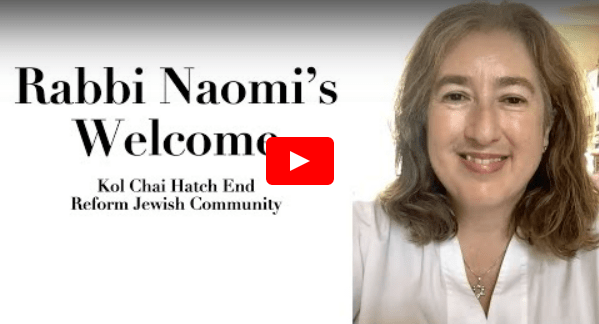 Kol Chai is more than a synagogue, it's a community made up of families from a wide area, Hatch End, Stanmore, London Borough of Harrow, Pinner, Northwood, Chorleywood, Bushey to name a few. We have many different cultural and entertainment activities which can be seen in greater detail on the website. Our services are streamed online for the convenience of those members unable to travel to the synagogue. A Zoom link is sent out weekly to members.
We are a welcoming, friendly, inclusive community and would love to see you at one of our services or events. Our recently formed youth club Sababa is thriving and they meet regularly.